Brown Faux Suede Saddle Pad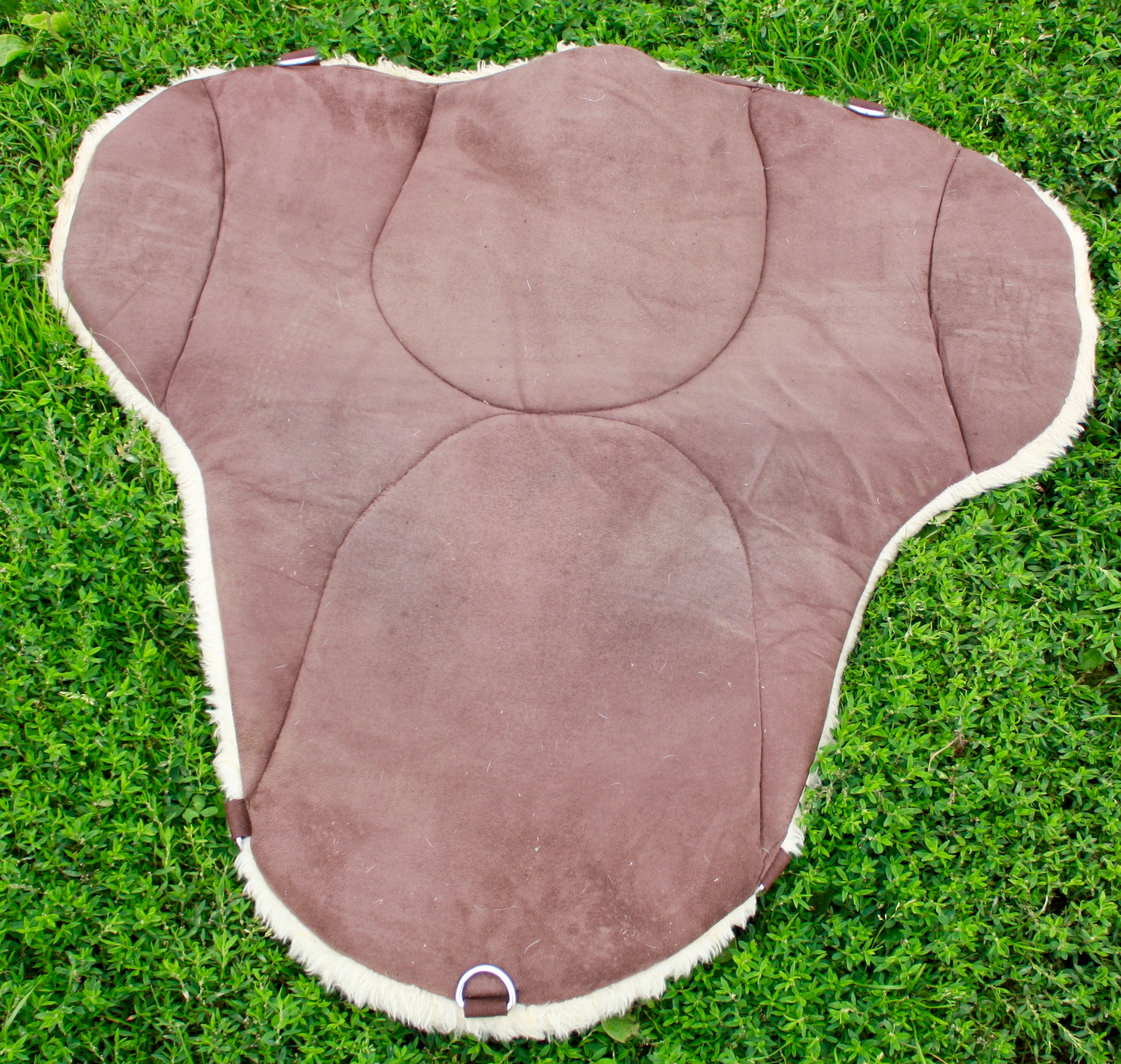 Brown Faux Suede Saddle Pad
PLEASE ENSURE THAT YOU MAKE MY EMAIL ADDRESS AS 'SAFE' IN YOUR SYSTEM AS THIS IS HOW YOU WILL BE CONTACTED ABOUT YOUR ORDER - stuart@total-contact.co.uk
Brown Saddle pad made specifically for the Total Contact Saddle with extra d-rings for those who need to carry things like water bottles etc. Made from hard wearing faux suede and faux sheepskin underside.
Shipping overseas is possible and many countries are now included in the order form as an option. If yours is not there then just let us know and we'll see if we can add it !
This saddle pad has been designed and made by a Total Contact Saddle client specifically with the TCS saddle in mind. It is made of hard wearing suedette on the top in brown with faux sheepskin underneath for added comfort and padding. It can be used with a gel pad or other pad of choice and with. or without a poly pad or normal numnah if added padding is needed for the shape of horse or the activities being undertaken that might need that extent of comfort for horse and rider. From front to back it measures 25″ and side to side fits the length of a TCS. It is washable in a warm wash and the nap comes up afterwards with a quick brush. Five d-rings are located around the saddle (three at the back and two at the front) for riders to hang water bottles, map cases etc when completing longer hacks or activities such as Trec or endurance rides. The pad can be purchased on its own or in combination with a saddle to get a discount – see other icons on this page. It maybe posted directly to purchasers from the manufacturer.